​I must admit that I am not a Star Trek fan. My Grade ¾ students, however, may well be and this is a factor that needs to be considered in lesson planning. The grade three students learn about how the Europeans came to settle in North America. They learn about the impact this had on the first nations people as well as the racism they had to face. In this instance, they are reiterated as being "others". "In Star Trek, species becomes a signifier for race (in much the same manner as the power of whiteness and the ethoracial pentagram obscures and confuses ethnicity, race, and social class)" (Anijar, 2000, p. 154) Students could use class discussions to draw comparisons between Canadian history and the social relations in Star Trek. By doing so, they are able to make connections and hopefully understand the significance of the treatment of the first nations people. In addition, Star Trek can provide an interesting opportunity for the examination of social class structures that exist within society (Anijar, 2000, p. 152). This can support the teaching of the feudal system in medieval Japan for the grade fours. Since I am not that familiar with the Star Trek empire, I think that my best approach would have to be to empower the students as experts. Let them teach me about Star Trek. By doing this, I would be able to learn more about my students. I could then take their knowledge of the show and implement it into my teaching.


Reference

Anijar, K. (2000). Resistence is Futile: You will be Assimilated into the Predatory Jungle. In K. Anijar, Teaching toward the 24th Century: Star Trek as Social Curriculum (pp. 156-190). New York: Falmer Press.
Powered by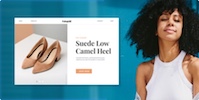 Create your own unique website with customizable templates.